8 questions to ask before hiring a web designer
There's so many so called web designers who do not know what they are doing, neither do they have any work ethic.
And for this reason, and due to very bad experiences I had in the past, I will share the 8 questions you need to ask a web designer in order to save a lot of time and swearing down the road
For a person or a company who want to get attention for their business throughout the internet, they need to let the others know that they exist.
This can be achieved by doing a press release and create a website that is compelling and user-friendly.
But today, not everyone has the knowledge or the time to create an effective website.
And in these cases, guidance from a professional is the ideal solution. In case you decide to seek out for a professional web designer, these are the questions that you may want to ask before hiring them:
1. Experience
How many years of experience does the web designer have?
This will give you a rough idea of ??knowledge he or she has of the current advances in fields such as PHP, Flash, tables of designs and styles, Web 2.0, etc.
2. Samples of his RECENT previous works
What are the sites that the company or that individual has created? Ask them to show you demos, or even better; you get the URL sites that have created so that you can take a look and see how confident you feel about their previous work.
Look at the designs that have a similar to what you have in mind for your site style. Or better yet, ask if the designer has done some work in your particular industry.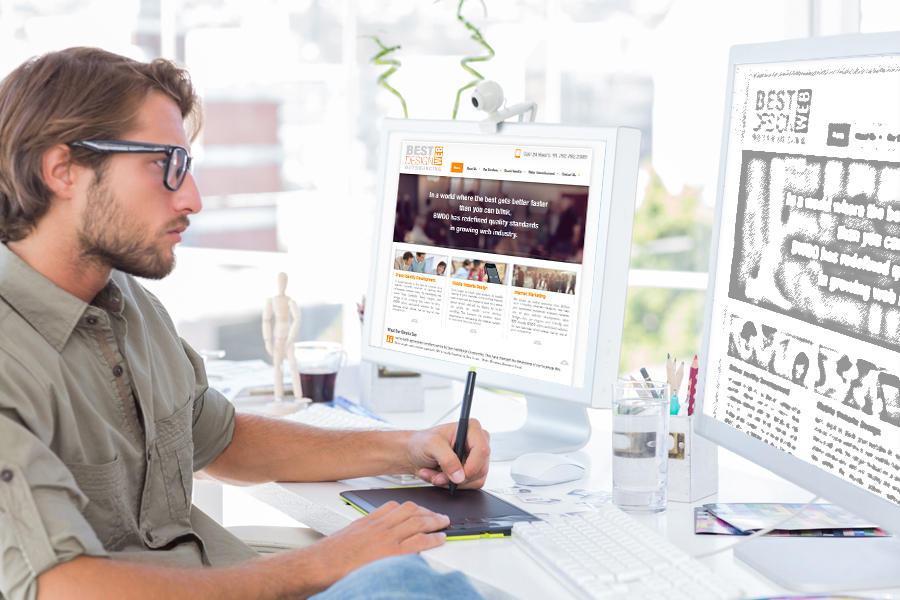 3. Reference sectors
What kind of industries have you been involved? Who are your customers?
With this information, you will be able to judge your ability to understand your industry and create a site that fits your needs.
4. After-sales service
What is the type of service they offer to their customers once the site is online?
Do they help in updating the site or any changes need to be made such as the acquisition of more web space, add new pages to the site, etc.?
A company or a web design guy with a good reputation will be able to serve his customers at any given day.
5. Visibility in search engines
Do they have a service SEO or organic positioning to ensure that your site is indexed quickly in search engines or put some scatter for your marketing campaign?
Remember, having a beautiful website is fine, but you need people to visit. Ask the designers if this is something they have practical experience.
I do suggest that you seek a different company for search engine optimization that a web design company because most of the time, web design companies have no clue how to properly rank a site.
6. Copyright and security issues
Are they going to ensure that data and images used on the site are protected by copyright so that others can not copy? What about the security settings that were used as traffic monitored?
Also, try to make sure you have the details of where they have acquired licenses images and photographs. This can save you problems in the future.
7. Duration
How much time is required to design and put online site? This will give you a good perspective of whether they are effective or not.
A good web designer should not take more than a month, but this also depends on the time spent on each client.
9. Links and Animation
Do you also help the insertion of links to other sites and uploading videos or flash animation?
8. Fees and Rates
When the site is completed and uploaded to the server, you have to pay a  domain name, which is an annual payment and hosting service, which can be monthly, quarterly or annual payment. I suggest you take this payment always UPFRONT
You must take this into account, because you have to deal with these payments even if your site is not finished, so it is important to be clear how long it will delay construction site.